CUSP
How to make sustainability a competitive advantage for your brand?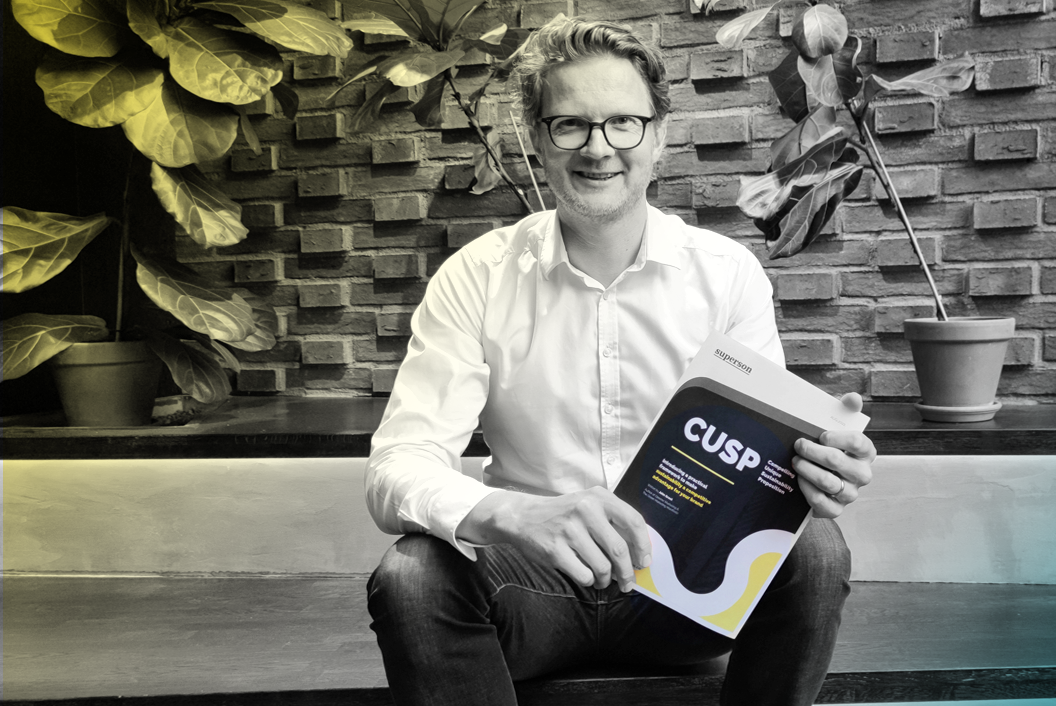 Sustainability is central to successful businesses today, and many companies are taking the right steps for the right reasons. However, many can struggle to integrate their sustainability efforts with their brand and reputation efforts.
This 23 page e-book introduces CUSP (Compelling Unique Sustainability Proposition), a systematic approach to bringing sustainability and brand together.
The CUSP framework has been created by reviewing hundreds of case studies in this space. Having a simple and standout CUSP is the under-recognised success formula for brands and companies that have already taken a perceptual lead on sustainability.
Learn the basics of CUSP:
- Read about examples from leading brands.
- Get a practical toolkit to bring your sustainability efforts and brand together.
Please fill in the form to download the ebook: